North West Makes Her Runway Debut & Kim Kardashian Couldn't Be Prouder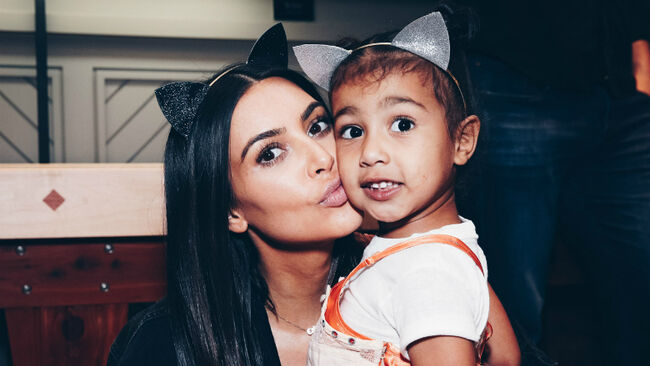 North West is a star, and don't you forget it!
Kim Kardashian and Kanye West's mini-me made her runway debut on Saturday (September 22), and let's just say the modeling world isn't ready what the five-year-old is bringing.
North and a few of her pint-sized friends walked the runway for the L.O.L. Surprise Fashion Show. Kim and Kanye's oldest child hit the catwalk like the diva she is as she strutted her stuff (model face and all) dressed as Thrilla. For her look, North wore a Michael Jackson-inspired outfit that consisted of a red leather jacket, a matching skirt, a black zip-up top, white socks and black shoes. In the front row was proud mom Kim, who captured the oh-so-cute moment on her Instagram.
Following the show, Kim explained how North got involved with the event. "North is completely obsessed with L.O.L. Surprise already, so when we found out there was going to be an L.O.L. Surprise BIGGER Surprise Fashion show, she absolutely had to be involved," the Keeping Up WIth the Kardashians star explained in a statement. "She loves to dress up like her favorite characters, so it was so exciting for her to actually become a real-life L.O.L. doll."
North wasn't the only celebrity kid featured in the show. Busy Philipps' daughter, Birdie, and Sara Foster's daughter, Valentina, also walked in the show.
North's runway debut comes months after she starred in a Fendi campaign, alongside her mom and grandma Kris Jenner.