Miranda Lambert's Boyfriend Evan Felker Almost Went Back to His Wife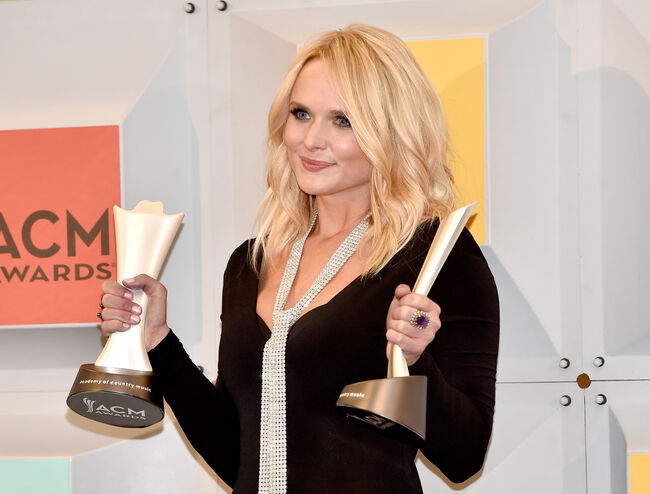 The saga of Miranda Lambert's relationship drama continues. It's been a while since we've heard anything about the mega watt country star and her boyfriend, Evan Felker, and that was probably a good thing considering Felker is, you know, married to somebody who is not Miranda Lambert. Us Weekly reported back in April that Lambert and Felker got to know each other while touring together and things just "happened." Lambert was also reportedly still in a relationship with Anderson East at the time, as well.
Well Felker's wife, Staci Felker, isn't one to let this kind of betrayal go quietly. She's been calling out her husband's s*!t since the story first broke. She updated her followers on the situation again on Thursday, July 12, calling Felker out for getting back in touch with her and then ghosting her while she was in the hospital. Not cool, dude!
Staci posted a photo of her hospital bracelet alongside a long caption that once again called out Felker for his bad behavior:
A man that I perfected homemade chicken soup for when he was sick, cared for him through soooo many sweating miserable days coming off benders decided to come calling when I was happy last week. Too happy. Riding and then at the beach with my girls. How dare I smile after all he did to try to break me? I took those calls, because that's what a wife does. I'm still his wife. I've done everything to be a good one because deep down I thought it might change things. Less than a week later, I was sent to the hospital and couldn't reach him. That's not a real man. That's not a country boy and certainly no cowboy. Not a husband I'll ever take back because I was scared and he was gone. Again.
Yikes is an understatement. Thankfully Staci is recovering from whatever ailment she was suffering from, however, it looks like it might take a while for her to get over yet another betrayal from her husband.