Meghan Markle's Handwritten Note To Old Friend Resurfaces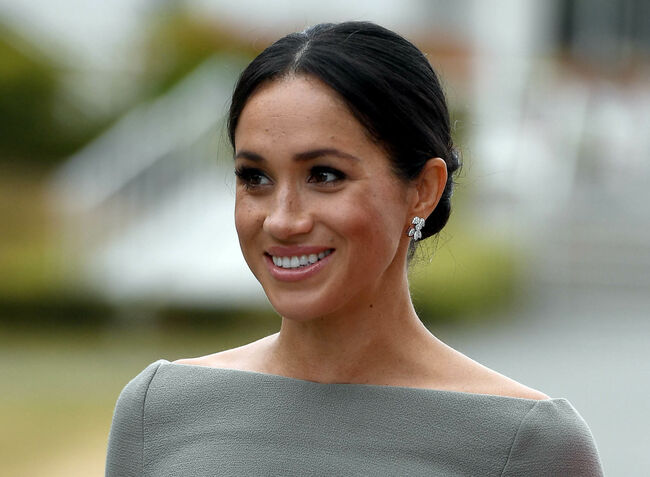 Need one more reason to adore Meghan Markle? Of course you do! A letter that the Duchess of Sussex hand wrote to her former classmate nearly 20 years ago has resurfaced and the story behind it is so moving. Watching Meghan say "I Do" to Prince Harry back in May inspired Michelle Fanara, a former classmate of Meghan's at Immaculate Heart High School in Hollywood, to search for the note. Michelle found it tucked inside her high school year book.
Michelle told Inside Edition that she was going through a hard time that year after her beloved great aunt passed away. "I wanted to retreat into my own shell, and Meghan was like, 'No, you can't do that,' and she kept pulling me out of my shell," Michelle said. Meghan wasn't in Michelle's immediate circle of friends, however, that made her sweet gesture even more meaningful. "To have somebody reach out to you who's not in your circle of friends, to have somebody reach out to say 'Hey, if you ever need anything, I am here for you' that is pretty special," Michelle said.
So what did Meghan write to Michelle? "Never stop sharing your beautiful spirit and always remember how special you are," as well as encouraging Michelle to reach out whenever she needed a friend. Michelle said that Meghan "was genuinely a nice person. I don't think there was a mean bone in her body," Michelle added.
If you ever doubted the Duchess of Sussex was as genuinely nice as she appears, watch the video below. Michelle will definitely change your mind.