New Music Report: Expert Picks - Week of June 19th
There has been a lot of great new music released over the last few weeks. You can find out what was released this weekend in our New Music Report, but take a look at what we've been listening to lately. Our editors Nicole, James, and Isha have shared some of their Expert Picks for the week. Check it out below:
Nicole's Picks:
Lorde - "Supercut"
First, let me start off my saying how much I am LOVING Melodrama as a whole. But I have to call to everyone's attention this song, "Supercut." A long time ago, Lorde revealed that Robyn had influenced her a little bit when she sat down to write this album, and "Supercut" SCREAMS Robyn (who I am a HUGE fan of). I got total "Dancing On My Own" vibes when I first heard this song, and now, I can't stop dancing on my own to "Supercut." Hats off to Lorde, Queen of Onion Rings for this awesome little tune.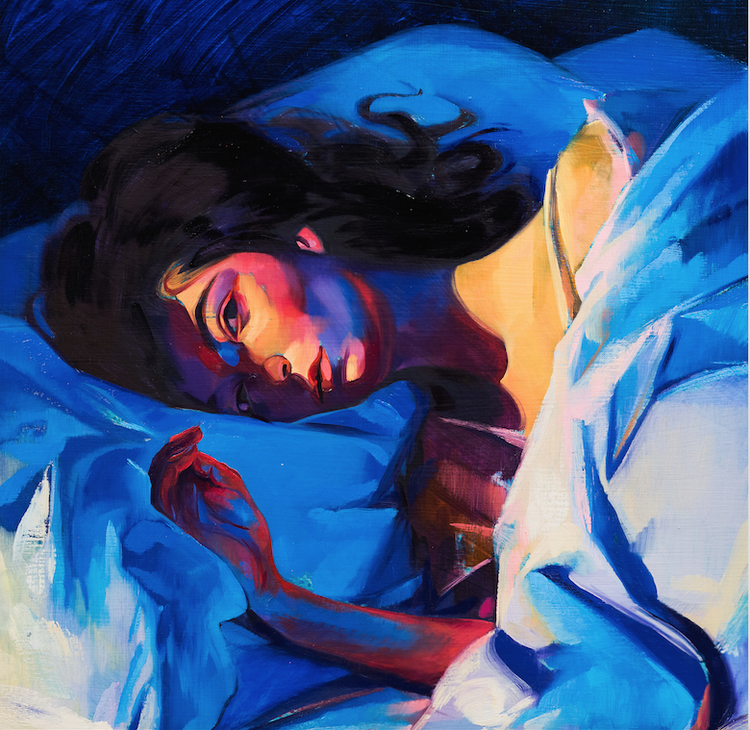 Steve Aoki featuring Lil Yachty & Migos - "Night Call"
Does Steve Aoki sleep ever? I wanna know. Over the last few years, he's released two albums (Neon Future I & Neon Future II), an endless amount of singles including his hit with Louis Tomlinson "Just Hold On," and now, he's back at it again with a new collaborative album called Kolony due out in July. Kolony will feature artists like Gucci Mane, T-Pain, 2 Chainz, Lil Uzi Vert, Wale, and Ma$e, and he's kicking things off with a new trap song called "Night Call" featuring two of the hottest hip hop acts in the game right now: Lil Yachty and Migos. What I love about Steve Aoki is his ability to transcend the EDM world and show is versatility as a producer, which he most certainly does in this song.
Follow Nicole on Twitter: @NicoleMastr0
James' Picks:
Jax Jones featuring Demi Lovato & Stefflon Don - "Instruction"
U.K. Producer Jax Jones brings the heat with his brand-new collaboration with Demi Lovato and Stefflon Don, concocting a ferocious banger made for the dim night clubs. Over a samba-infused beat, Lovato demands listeners to get on their feet, commanding them with particular dance floor moves. "Grind to the left, sway to the right, drop it down low, take it back high/ Bitch, I don't need introduction, follow my simple instruction," she speed-talks during the hook. After heating things up with "You Don't Know Me" and "House Work," "Instruction" might just be what the budding DJ needs to break into the Top 40 scene in the U.S.
Oshi featuring Courtney Bennett - "Heal You"
Budding producer Oshi and British vocalist Courtney Bennett are on a mission to heal some wounds on their new collaboration, "Heal You," the first single off the former's debut EP. To match with the spacey sounds of the single, Oshi's clip showcases his love for something futuristic, particularly the Back To The Future film franchise. "I've always been a huge fan of 80s movies and the back to the future series is one of my favorites," the producer said in a statement. "It was fun acting parts of it out, especially to a song that has both throwback and futuristic elements to it. also make sure to look at my face in the video because I think it's hilarious."
Follow James on Twitter: @newyorkinstinct
Isha's Picks:
Rick Ross - "Idols Become Rivals"
Damn, Rick Ross wasn't playing around. A while back, the Maybach Music rapper dropped the track "Idols Become Rivals." Now, we finally have the accompanying video for the song that blasts Birdman. Throughout "Idols Become Rivals," Ross goes in about all of the wrong things he's seen the CEO of Cash Money do to people in the music industry. We already know about Birdman not paying Lil Wayne what he rightfully is owned. But, he also wronged producer Bangladesh, DJ Khaled and other hip hop heads. "Damn, I grew up on that Cash Money/ Bling bling, was well known to flash money/ Hit the liquor store, after my Vic authority/ Quick to switch a b**ch up, pick up me a thicker shorty..." Ross spits. When you watch the video, you'll also see that it opens up with a pastor speaking about not trusting Cash Money over God. No chill.
Cardi B - "Bodak Yellow (Money Moves)"
Cardi B is done with nice to y'all haters. On her new song "Bodak Yellow," the Bronx rapper and former "Love & Hip Hop" star brags about the bling and extensive items she now has after busting to her behind to get to the top – and she's not even close to slowing down anytime soon. Produced by J. White, the Cardi raps on the beat, "Now she says she gon' do what to who?/ Let's find out and see, Cardi B/ You know where I'm at/ You know where I be/ You in the club just to party/ I'm there, I get paid a fee/ I be in and out them banks so much/ I know they're tired of me/ Honestly, don't give a f**k/ 'Bout who ain't fond of me/ Dropped two mixtapes in six months/ What b**ch working as hard as me."
Follow Isha on Twitter: @IshaThorpe