After 16 Seasons, Adam Levine Quits 'The Voice': Blake Shelton & More React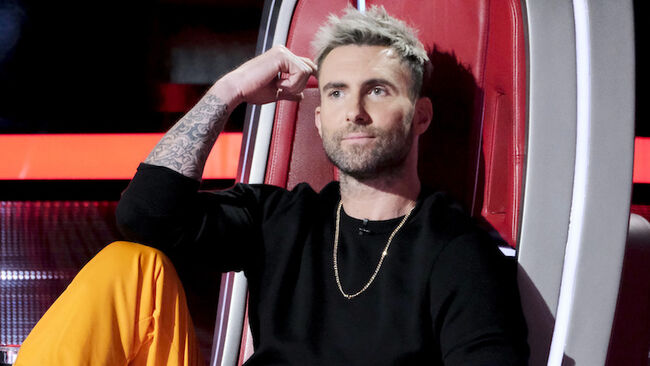 The Voice is losing one of its veteran coaches, as Adam Levine has announced his exit from the show after 16 seasons.
On Friday's airing (May 24) of the Today show, The Voice host Carson Daly revealed the musician would be giving up his seat at the big red chair, stating the crooner "will always be cherished member of The Voice family, and of course we wish him nothing but the best."
Announced in Levine's place, No Doubt songstress Gwen Stefani will be taking claiming the empty panel slot for the upcoming 17th season. Fans may recall Stefani served as a full-time coach for the program's seventh, ninth and twelfth seasons.
The Maroon 5 frontman has been with The Voice since its inception in 2011, and also became the show's inaugural winner. Throughout his tenure, Levine has lead three aspiring singers to victory: Javier Colon (Season 1), Tessanne Chin (Season 5), and Jordan Smith (Season 9). As expected, of course, fans are torn up over Levine's sudden departure — but no one has taken the news harder this morning than Blake Shelton, whom the "Animals" crooner used to exchange competitive banter on the series.
"Having a hard time wrapping my head around @adamlevine not being at @NBCTheVoice anymore," Shelton tweeted. "After 16 seasons that changed both of ours lives. I only found out about this yesterday and it hasn't set in on me yet. Gonna miss working with that idiot."
As of yet, Levine has not given a statement about his reasons for quitting The Voice on any of his own social media platforms, though his last tweet (dated May 21) was of a playful picture of him and Shelton on set.
Meanwhile, see how fans of the show are taking the news on Twitter below.